KMCSM has initiated a unit to involve its faculty members and visiting faculties in academic research, development of academic program and innovating means to enrich its educational practice and research to established quality higher education. In the past, KMCSM has conducted evaluation and monitoring of Sanrakschan Project for two years with Griffith University, Australia.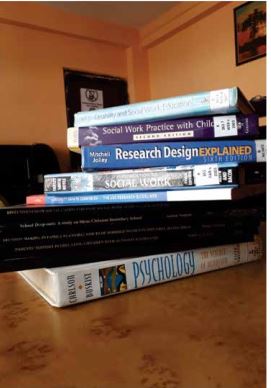 It has also collaborated with The Ohio State University and University of Utah, USA to conduct research on Experiences of sex work and sex trafficking in Kathmandu. Recently it has carried out evaluation and monitoring of project on Children Right to Parental Care in Nepal. The unit is working toward scaling up of social work curriculum with practice based classroom as skill lab and student involved faculty research and agency researches
Shram Marg, Kathmandu 44600

01-4795051

info@kadambari.edu.np
View our 2022 College prospectus of
brochure for an easy to read guide on
all of the services offer.